Zilliqa Ecosystem
Last updated: 18 January 2022 (197 projects)
All
exchange
nft
web3
tools
defi
oracle
wallet
education
api
staking
gaming
app
metaverse
dapp
sdk
opfi
stablecoin
mining
custody
explorer
meme
token
dao
fund
governance
payment
esport
dex
prediction
infra
on_ramp
domains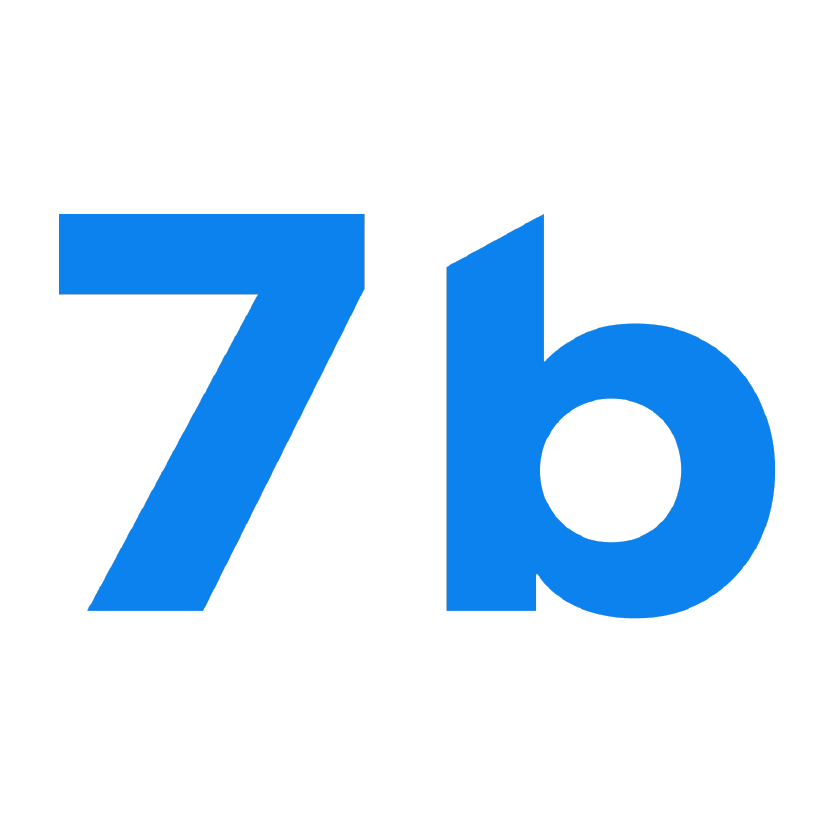 7B Crypto
A crypto broker app for people who want to trade with an easy-to-use interface, suited to both beginners and advanced traders.

Aqilliz
Powered by Zilliqa, Aqilliz offers blockchain-based solutions for campaign optimisation for the MarTech industry.
Autofarm
A yield optimiser on Binance Smart Chain that added BNB/ZIL LP vault.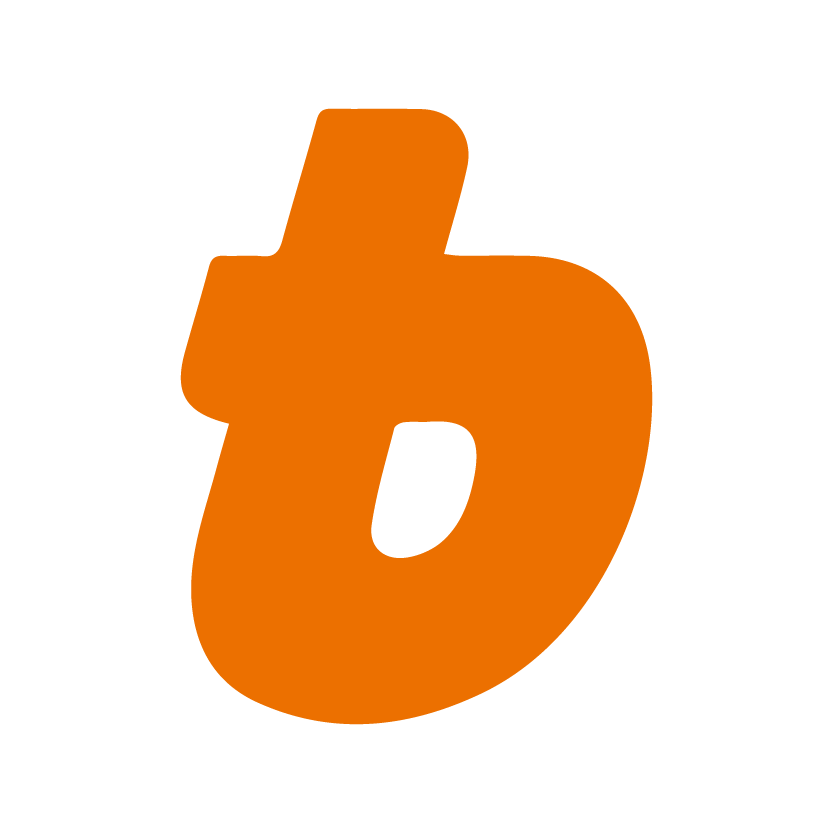 Bithumb
A Korean digital asset trading platform for buying, selling, exchanging and trading cryptocurrency.
Blockchained India
A community of blockchain enthusiasts dedicated to tackling the world's problems through DLT.
Boost ZIL
Create a production ready app using typescript sdk to interact with zilliqa contracts
CCTip
A crypto tipping bot currently supporting 5 platforms namely Twitter, WeChat, Telegram, Reddit and Discord.
ChainSecurity
A blockchain security and audit expert that helps its clients secure their complex systems.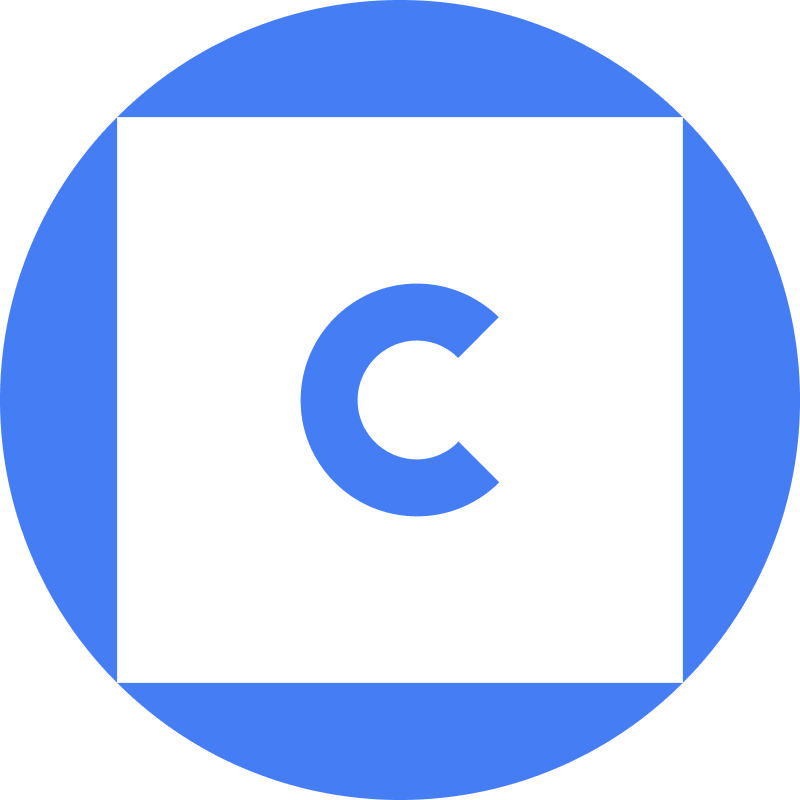 CoinHako
The easiest platform to buy Bitcoin and digital assets in Singapore and Asia.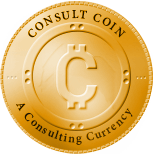 Consult Crypto
Consult Crypto is a one-stop service that provides Blockchain and Crypto consulting (DeFi projects, Token Launch, NFT projects, Security Tokenization, Tokenomics, Cross-Chain Swap – to name a few).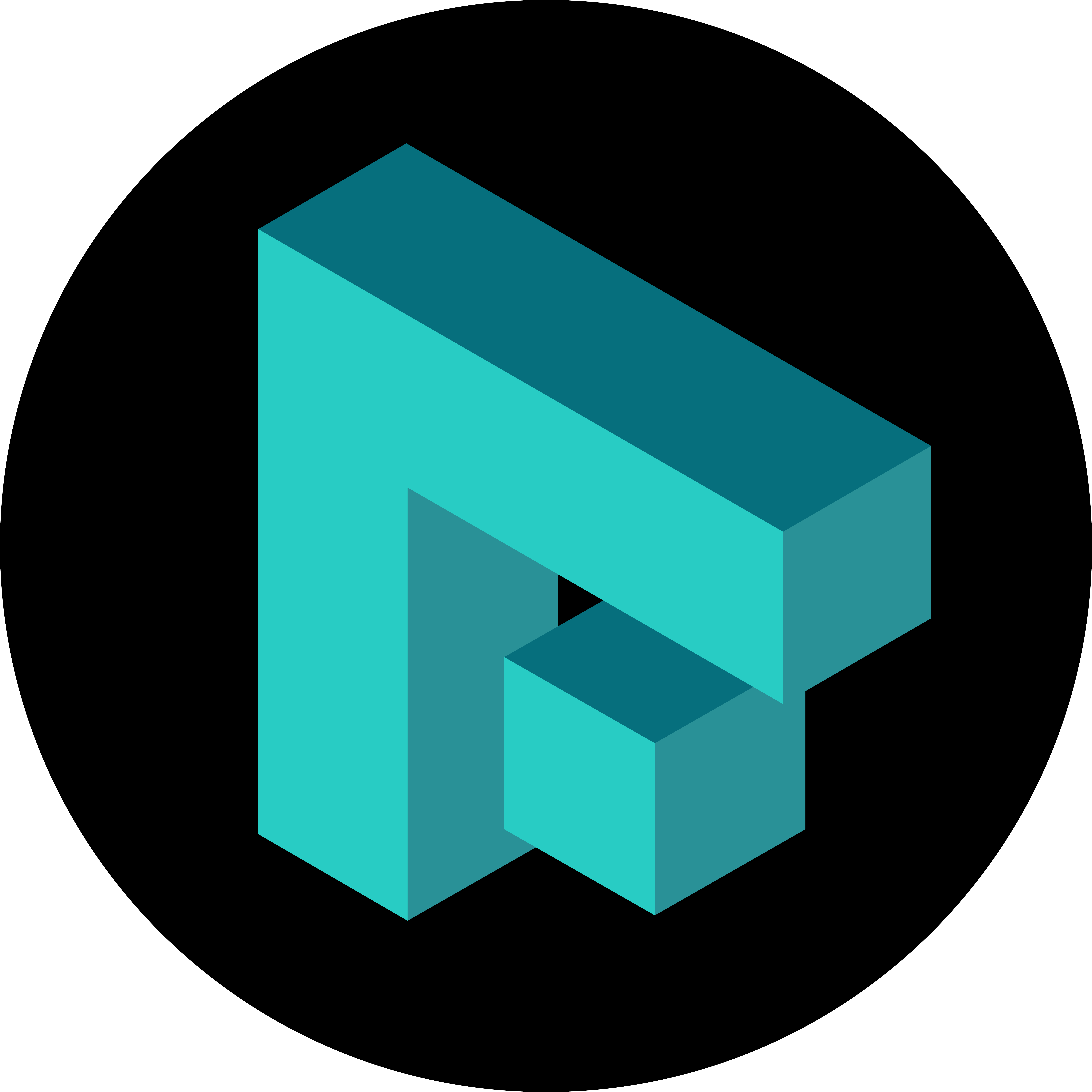 Crypto Fees
A platform which lists the fees spent on transactions on the Zilliqa blockchain.
Dapp Review
Dapp review is a leading dApp analytics platform
Devex
A lightweight, developer focused explorer.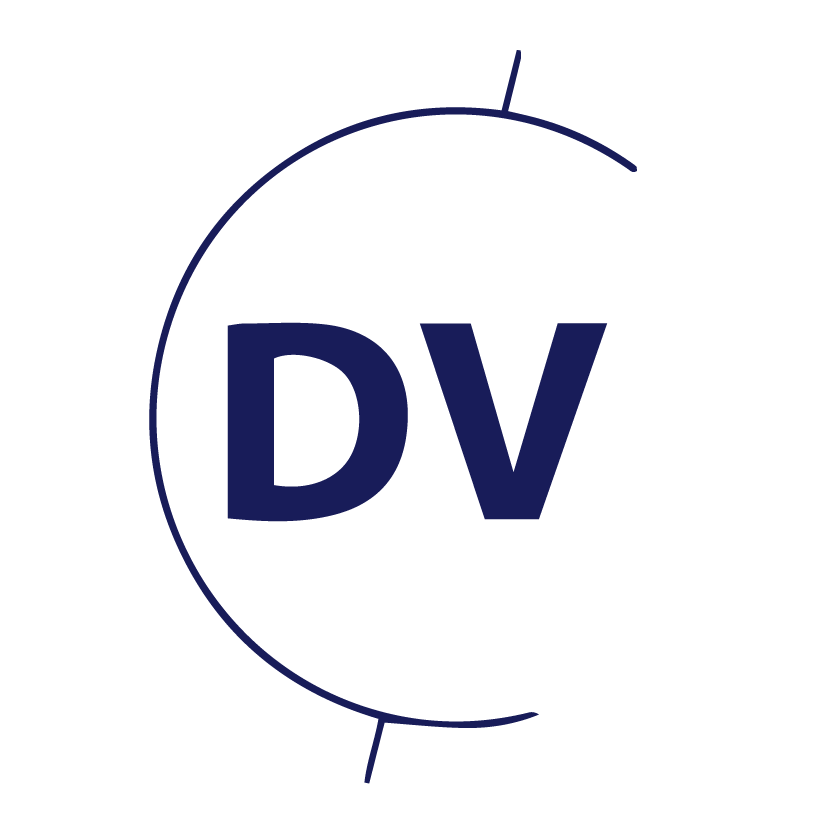 DV Trading
EnviZion
EnviZion is a project built on Zilliqa that helps people create new meta universes through NFTs.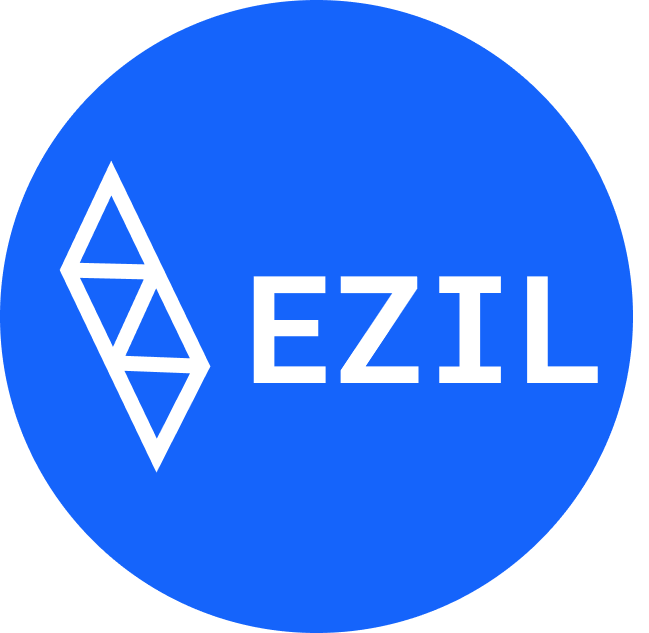 Ezil
The fast growing US-based cryptocurrency mining pool. Ezil allows users to mine both Zilliqa and Ethereum
Frontier
A chain-agnostic DeFi aggregation layer that integrated Zilliqa into its wallet.
Gitcoin
A platform inviting developers to work on open-source dApps, rewarding them for work, helping them to earn, learn and network.
Hg Exchange
Zilliqa's smart contracts helps to power digital asset transactions on HG Exchange, a private equity exchange for instititional investors.
Hummingbot
A community-driven open source project that aims to democratise algorithmic trading.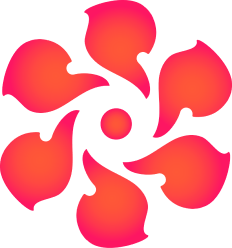 IgniteDAO
A community-run autonomous organisation building products and applications on Zilliqa.

K1Pool
A multicoin mining pool with PPLNS and SOLO mode.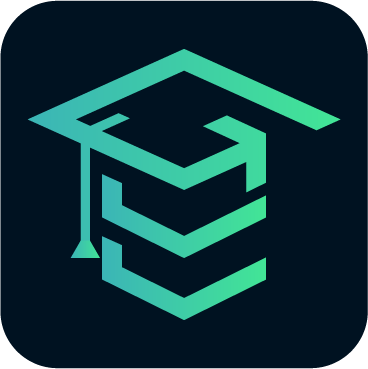 Learn Blockchain
A community run educational portal to learn about all things Zilliqa and blockchain.
LongHash
Longhash is a platform for accelerating the development and understanding of blockchain technology
Mambo
A pivot point for information on decentralised stablecoins and tokens, most of which will be pegged to physical assets like our daily life, like food and other things.
minerstat
Shows estimated statistics and earnings on mining for different cryptocurrencies.
Moonlight
An ecosystem partner who has helped Zilliqa protocol improve access to cross-chain decentralised self-sovereign identity (DSSI) tools
Ninjas in Pyjamas
From local heroes to global athletes. Legendary in name, legendary in-game. 40x Champions across multiple esports titles.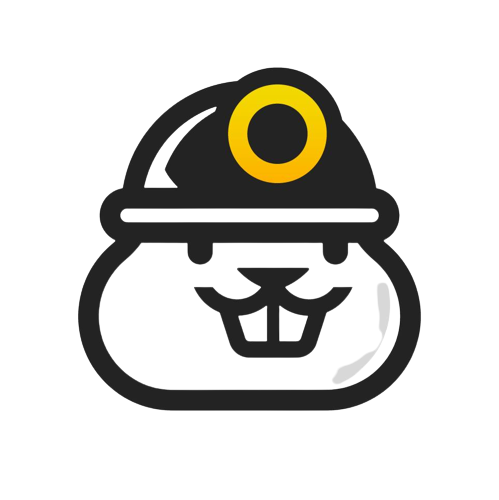 OKMINER
A multicoin mining pool with FPPS, PPS and PPLN.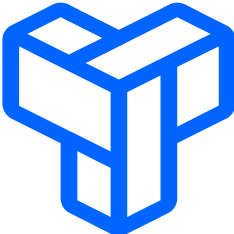 PackagePortal
A platform which incentivises online shoppers to scan shipping labels on their deliveries to confirm receipt and rate the service provider.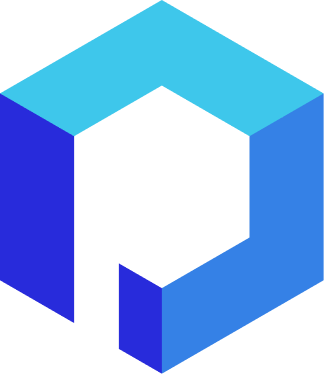 PolyNetwork
Creators of the middleware used to bridge Zilliqa to other blockchains such as Ethereum and NEO.
Republic Polytechnic Singapore
Signed a Memorandum of Understanding with Republic Polytechnic to design the new curriculum for the Financial Technology - Diploma course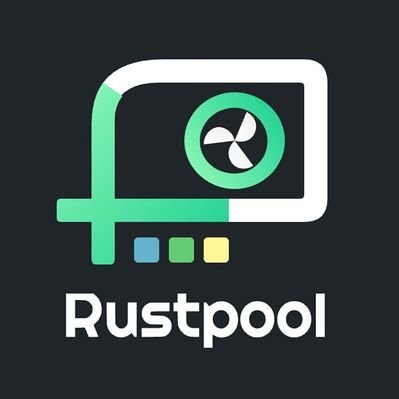 Rustpool
An official Zilliqa mining pool that allows for merge mining.
Social Reward
Social Reward is a platform for companies to market and incentivise users for promoting their campaigns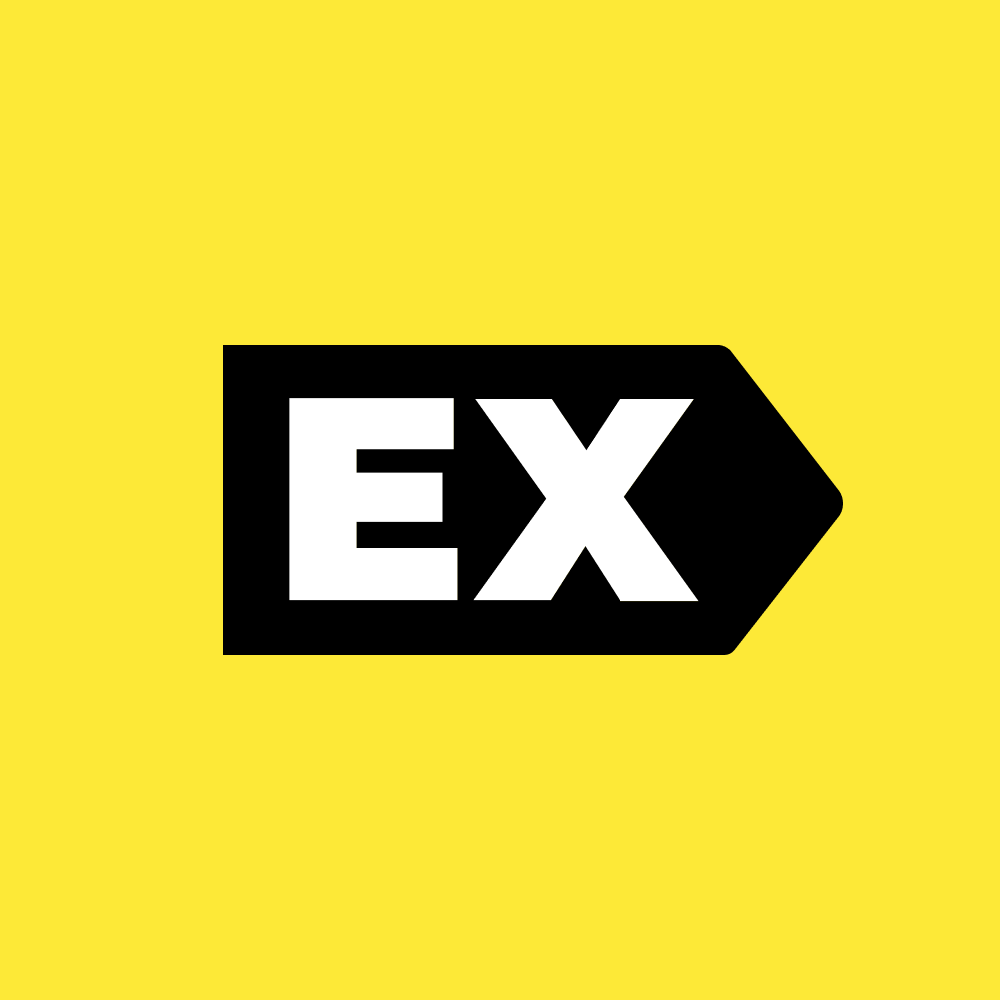 StealthEX
Instant cryptocurrency exchange for limitless swaps of ZIL & 400+ assets without registration
Switcheo
A a decentralised exchange based in Singapore. ZilSwap was built in collaboration with Switcheo.
Tora (TEEX)
Travala
Travala is a travel booking website that accepts payment in various cryptocurrencies, including Zilliqa.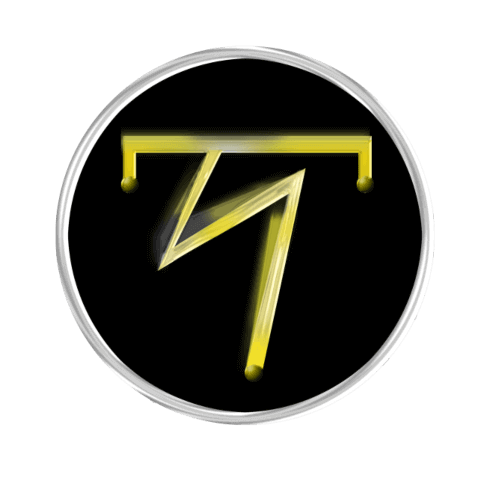 TYRON Network
A decentralized network of self-sovereign identities that centres the control of information around you, the user. Your SSI has Web3 wallets to give you complete control over your financial data, powered by the online security of Zilliqa and W3C Decentralized Identifiers (DIDs).
wallet
defi
stablecoin
token
dao
governance
web3
unMineable
unMineable provides a seamless experience for miners for non-mineable crypto coins.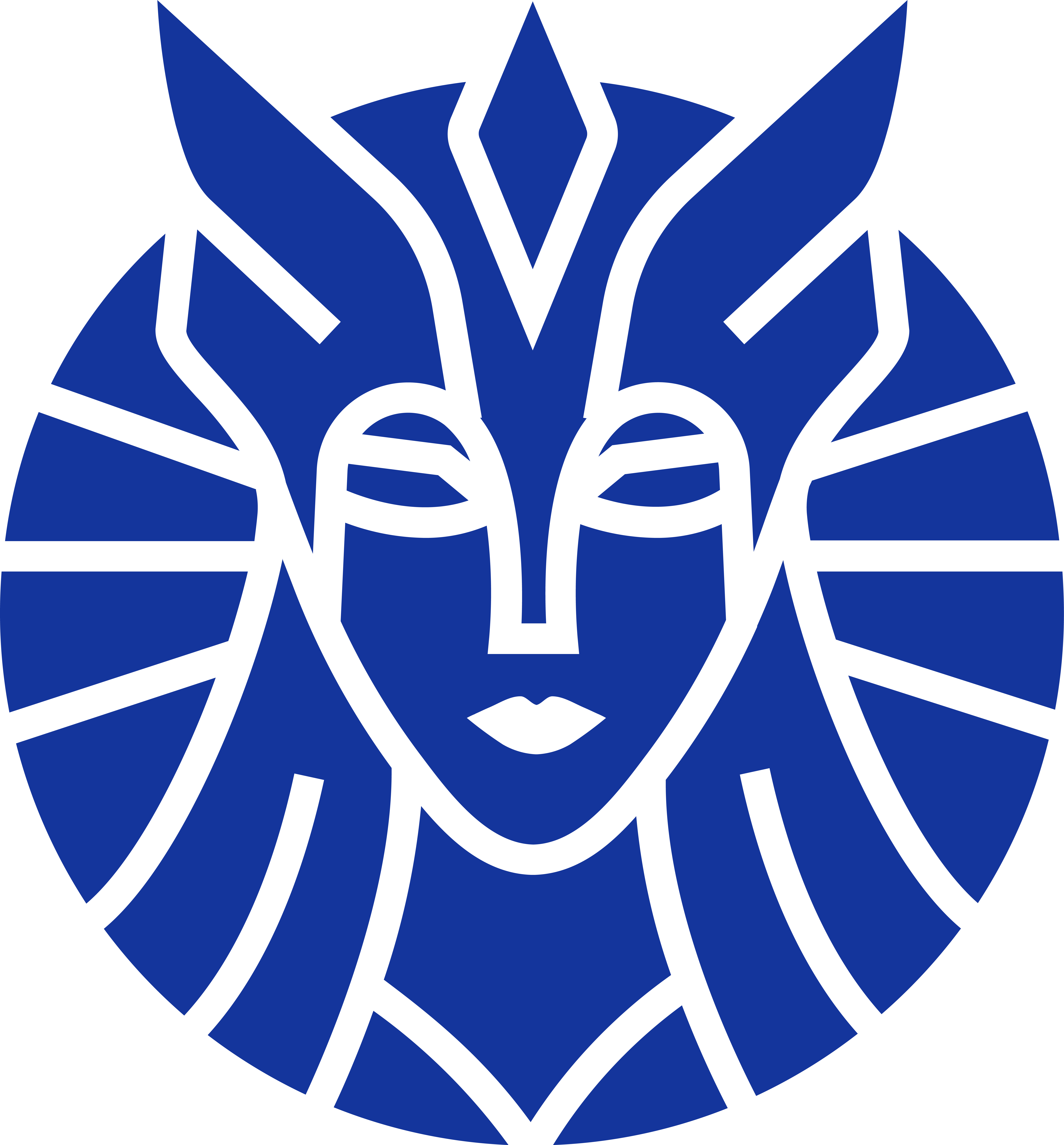 Valkyrie
A specialized alternative asset management firm at the intersection of traditional finance and the emerging cryptocurrency sector.

WazirX
India's most trusted Bitcoin and cryptocurrency exchange platform.
Xfers
A payment solutions provider for businesses, licensed by the Monetary Authority of Singapore.
Zhip
Zhip is the world's first iOS wallet for the Zilliqa blockchain
zilFlip
Fantasy themed dividend games running on the Zilliqa blockchain.
Zillet
An open-source, client-side wallet for interacting with the Zilliqa blockchain.
Zilliqa Royale
Play the first blockchain powered battle royale game running on Minecraft!
ZilPay
A browser-based wallet extension for Zilliqa.
ZilSwap
The premier DEX on the Zilliqa blockchain.
exchange
nft
web3
dex
api
staking
defi
dapp
app
sdk
oracle
token
governance
dao
infra
Zyro
Protocol for automated liquidity built on Zilliqa.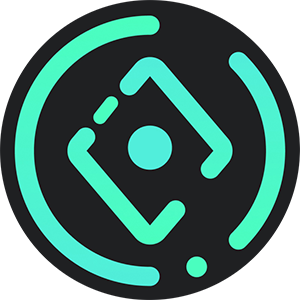 Envelop
A flexible cross-chain tool set able to give any NFT new functionality (economic set-up, on-chain royalties, rental mechanism, time/value/event-locks), protection of devaluation and anti-fraud system.
Ashlar
Builders of Viewblock, which powers Zilliqa's blockchain explorer.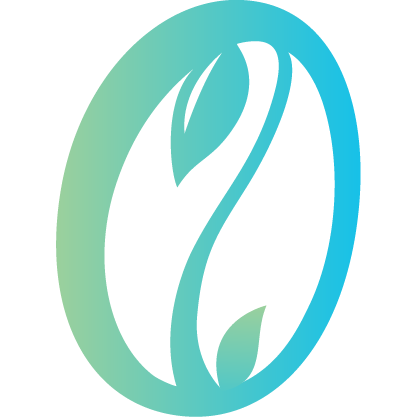 Beanterra
Beanterra is fun turn-based tactics Play-to-Earn blockchain game that contribute to real world sustainability action!
Bittrex
A secure, lightning fast, regulated cryptocurrency trading platform.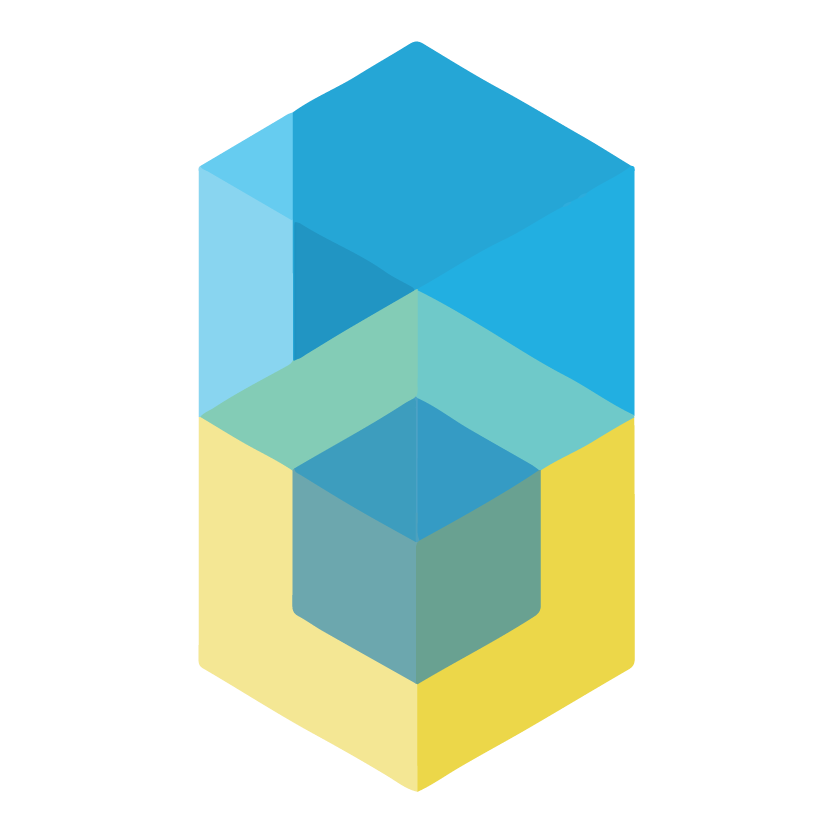 Blockspot
A blockchain data platform that provides insights on different crypto assets.
Brightree
Used for O&G, Brightree extracts data from refueling to prevent bunker oil pilferage using IoT and Blockchain technology.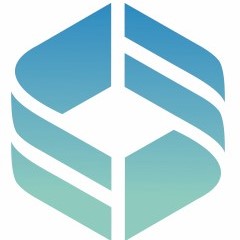 Cerchia
A decentralized market place to create a more resilient world together by enabling risk transfer allowing for parametric event risk payouts using smart contracts and oracles bridging to specific trigger indices.
Changelly
Fast and secure way to exchange and purchase 150+ cryptocurrencies.
Coinrule
A smart assistant for crypto currency trading, allowing users to take full control of their trading.
Copper
The institutional gateway to digital asset investing.
Crypto Merch
A crypto-focused merchandise e-store that also carries a huge collection of Zilliqa's latest branded merch.
DefiLlama
DefiLlama integrated Zilswap Defi Dashboard
DxSALE
A tool which helps users with no coding experience mint and launch their tokens in minutes.
EQUAL
Equal Wallet is an ERC20 wallet that unlocks the decentralized web through the use of their Ethereum dApp browser
Firestack
Built a collection of web3 libraries for Zilliqa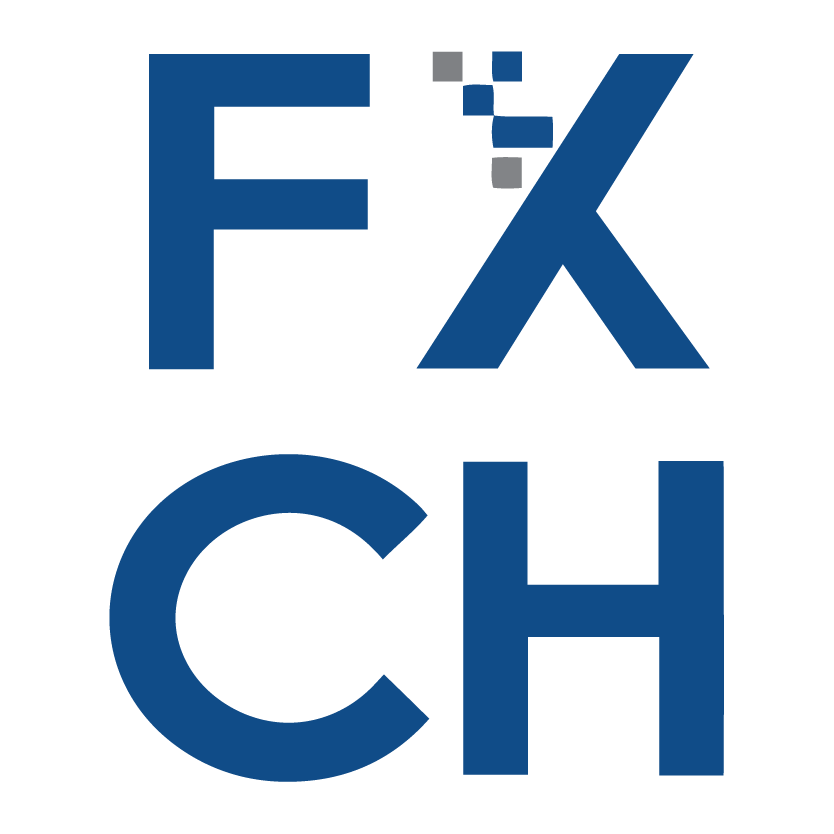 FXCH
A forex clearing house that utilises blockchain technology to do spot FX clearing.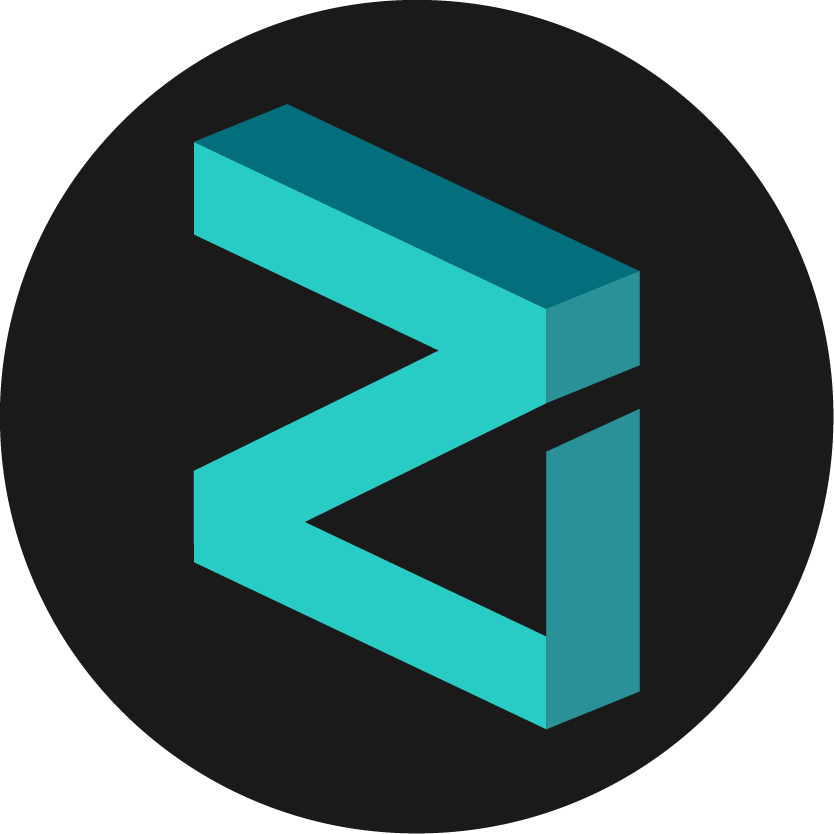 Governance Portal
The Zilliqa Governance Portal is where all Zilliqa Improvement Proposals (ZIPs) go for voting by the community of gZIL token holders. Operated by Zilliqa.
Hillrise Group
An early-stage venture capital fund supporting web3 start ups.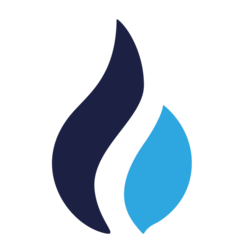 Huobi
A platform which offers safe and convenient crypto trading services.
Incognito
A platform which allows its users to purchase and send cryptocurrencies anonymously.
Kerala Academy
An initiative under the Government of Kerala, KBA offers blockchain training in multiple domains.
Learn Scilla
LearnScilla is a website dedicated to teaching developers the basics of Scilla, Zilliqa's safe-by-design, peer reviewed, and mathematically secure contract language.
Lumiere
A Singapore and Hong Kong based film-tokenisation platform that was part of the 2020-2021 ZILHive accelerator cohort
MATH Wallet
A multi-platform cross-chain wallet that supports over 30+ public chain ecosystems.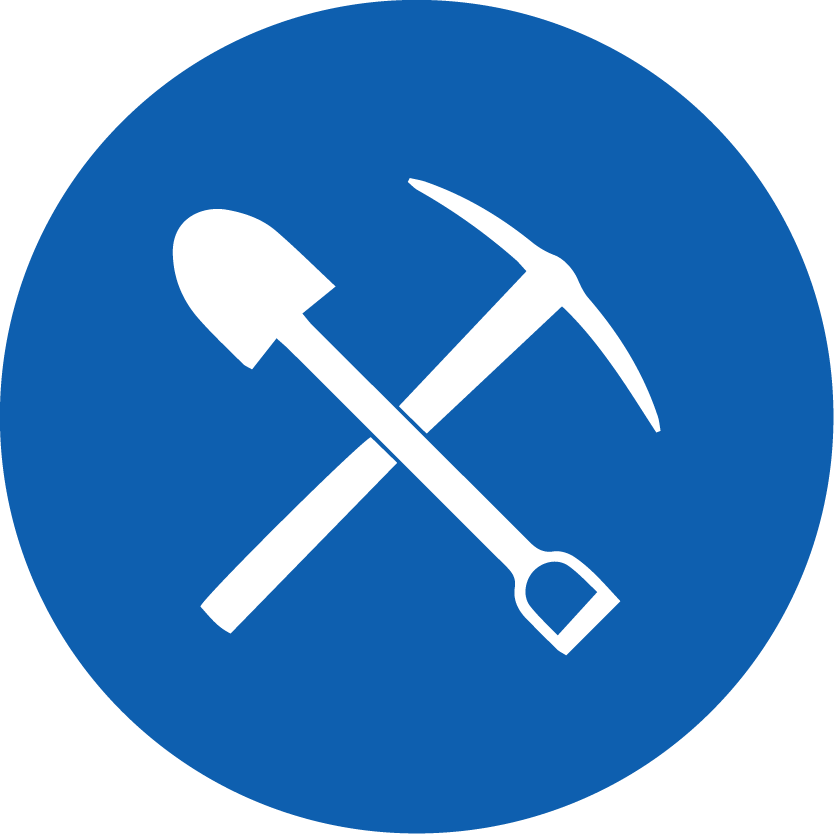 MiningPoolStats
A dapp providing a comprehensive list of known PoW mining pools with realtime pool hashrate distribution.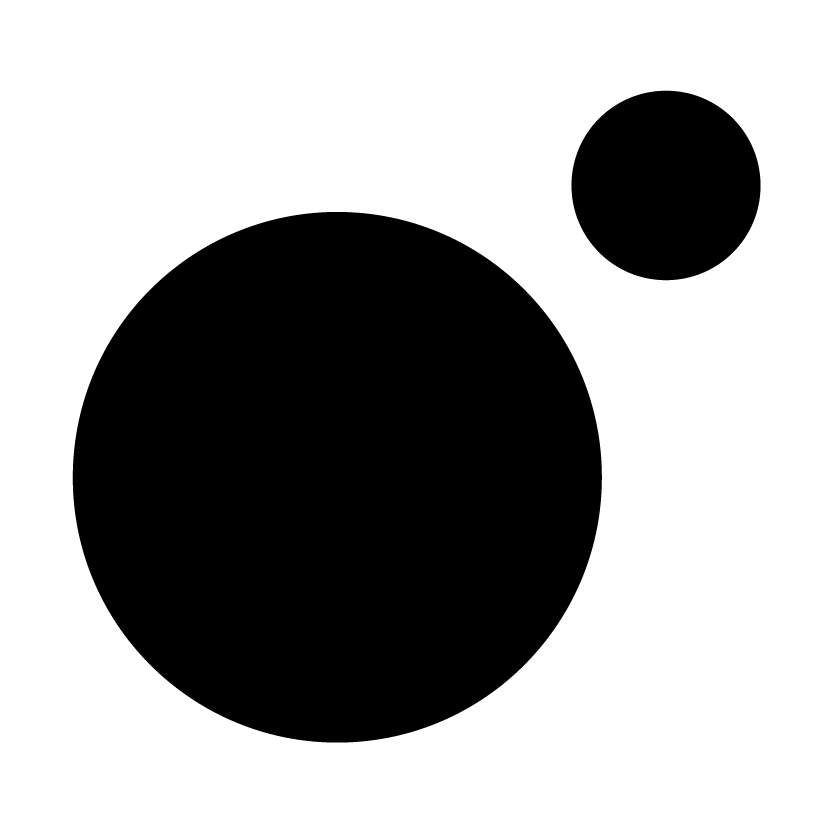 MoonPay
A secure and fast way to buy ZIL.
Notabene
Helping companies manage regulatory and counterparty risk in crypto transactions. Member of the 2020-2021 ZILHive accelerator cohort.
Onchain Custodian
Custody and open finance services for institutional clients and accredited investors.
PancakeSwap
A popular DeFi tool where users can trade, earn, and win crypto.
Propine
Solution providers for digital asset tokenisation, custody and compliance. Members of the 2020-2021 ZILHive accelerator cohort.
Review Capital
A decentralised open source project built on Zilliqa blockchain that focuses on building DApps related to news and reviews industry.
SeaCabbie
SoundArio
A music streaming service that accurately measures the value of creating, sharing and listening to music such that everyone gets their fair share of rewards.
StraitsX
The payment infrastructure provider for Digital Assets like XSGD.
Ten31
Connecting the dots between DeFi and banking.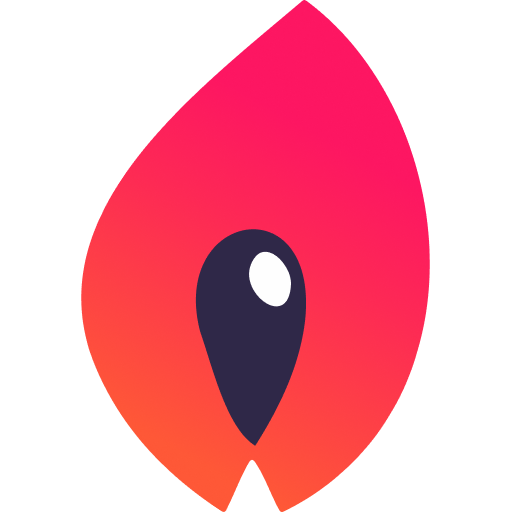 Torch Wallet
Torch is the most advanced multifunctional smart wallet for the Zilliqa ecosystem
wallet
web3
infra
defi
dapp
dao
app
Treasure Cloud
A cloud storage provider offering privacy and security-based solutions.
Ultimate Franchise Fantasy Sports (UFF Sports)
The world's first fantasy sports ecosystem offering ownership of franchises and players as digital NFTs on the Zilliqa blockchain.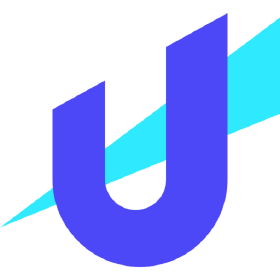 Unstoppable Domains
Application which a users to replace their crypto wallet addresses with readable domain names.
Viewbase
A digital assets analytics tool with data for analysing exchange wallets, futures, options and margins.
Wintermute
An expert in market making, dedicated to helping digital asset exchanges and blockchain project founders build the future of finance.

Zeeves
Zeeves is Zilliqa's peer-to-peer reward and engagement bot made for users on Telegram.
zil-cli
Command Line Interface for Zilliqa Blockchain.
Zilgraph
An open source dashboard for visualising ZilSwap activity on the Zilliqa blockchain.
Zillion
A simplified, user-friendly staking portal where users can earn APY for staking their ZIL via various supporting seed nodes.
Zilo
ZilSwap Initial Launch Offering (ZILO) is a platform where ZWAP holders can participate in new token launches.
ZilStars
Exclusive NFT collectibles, curated and commissioned by global football titans for their beloved fans.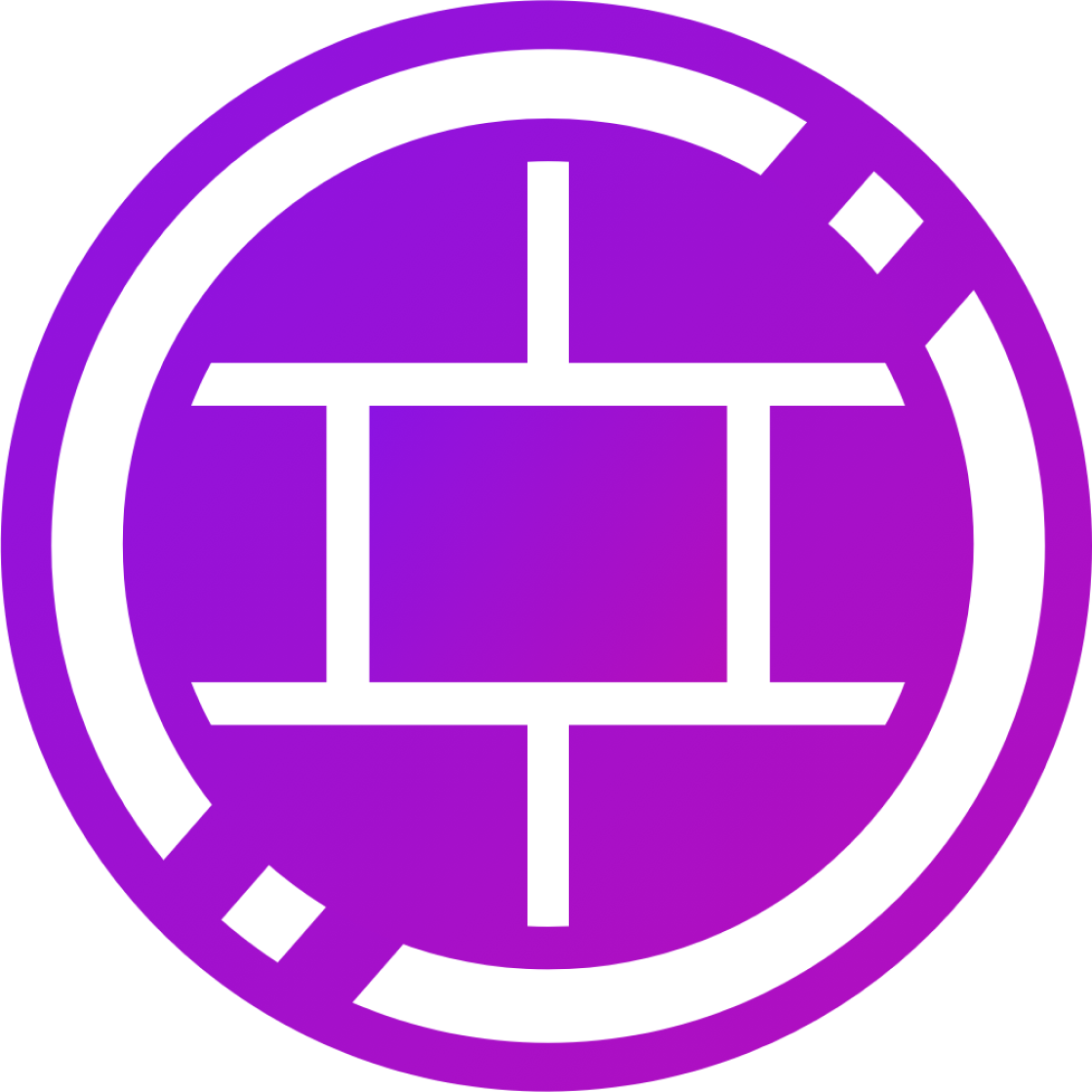 ZILWall
A creative collaboration pixel art project where communities can collaborate on canvases to create their own art.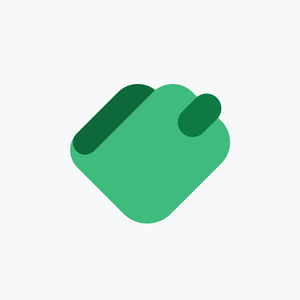 SimpleHold
The secure cryptocurrency wallet for Bitcoin, Ethereum, Zilliqa and many other assets is available as a browser extension. It's never been easier to use crypto!
Asosiasi Blockchain Indonesia (ABI)
Zilliqa is a member of the Asosiasi Blockchain Indonesia (ABI).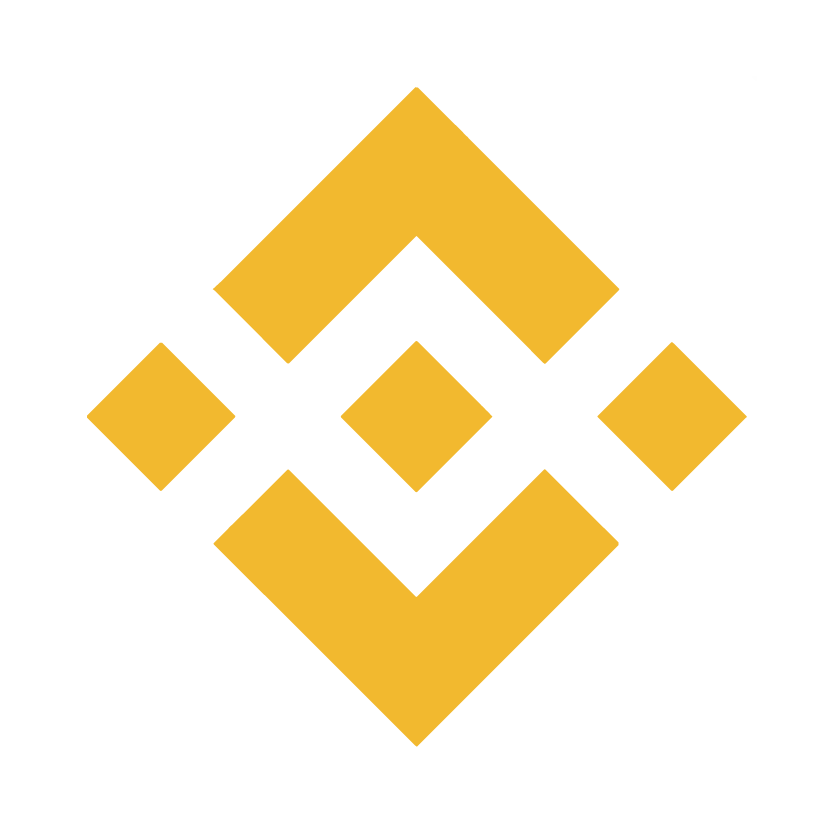 Binance
The world's leading cryptocurrency exchange.
Bizchain
A blockchain-based customer relationship management (CRM) platform which streamlines workflows such as managing leads and tracking of sales pipelines.
Blox
Next-gen bridge between blockchain and gaming
Button Wallet
A multi virtual currency wallet that operates via Telegram messenger.
CEX.IO
Founded in 2013, and one of the most tenured market participants, CEX.IO offers a full ecosystem of simple and secure solutions to buy, store, trade, sell, send, and earn digital assets.
Chocolate Stablecoin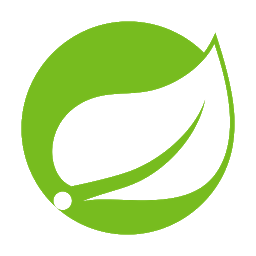 Comining
A mining protocol where users can also mine ZIL.
Coral App
A next generation fitness and wellness app built on Zilliqa.

CryptoSlam
As the leading multi-blockchain NFT data aggregator providing ultimate transparency for a rapidly increasing number of NFT collections, CryptoSlam will integrate Zilliqa NFT data tracking on the platform.
Demons
DeMons is an exclusive, gamified, collectibles series that allows its holders to earn yields while holding their NFTs.
DragonZIL
A game that allows you to buy digital collectible "dragons" with ZIL, which mate, fight and mutate.
Elons
The Elons project is designing the future of NFT airdropping on the Zilliqa platform and is building a fully responsive and adaptable NFT exchange platform.
Equitize
An equity-based crowdfunding platform on Zilliqa for angel investors, retail investors and startups to invest and fundraise with security token offerings.
Flat Lazy Ass Token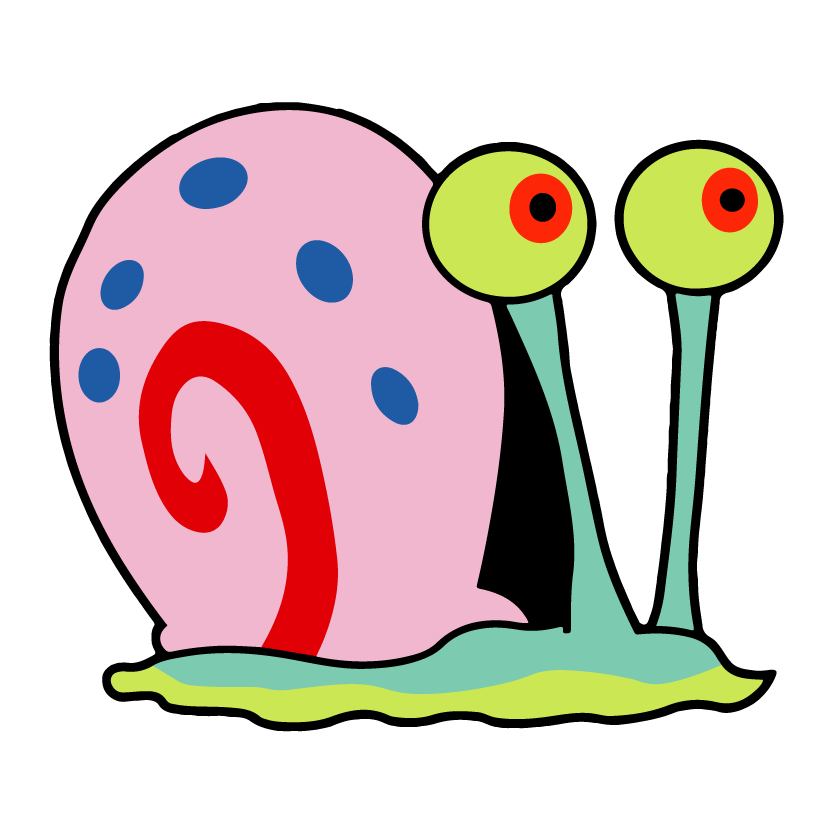 Gary
A ZRC-2 community token that gives to charities and runs weekly lotteries for its holders.
Guarda Wallet
A custody-free crypto wallet that can store over hundreds of assets.
HODL
Hybridverse
A multi-chain, distributed and shared infrastructure composed of dApps.
Indodax
Indonesia's largest crypto asset marketplace.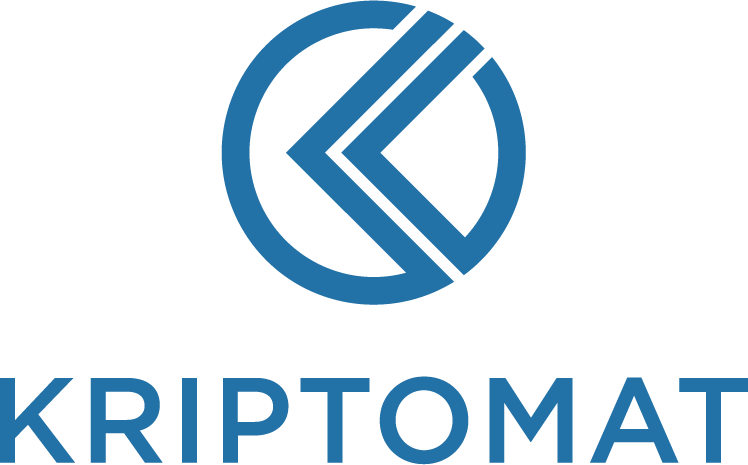 Kriptomat
Beginner friendly European crypto exchange with ISO 27001 security certification and in-depth information provided in 22 languages.
Ledger
A hardware crypto wallet that supports the storing of ZIL.
LunarCRUSH
A platform that offers real-time social media analytics from different sources specially for cryptocurrencies.
Messari
A comprehensive database for the crypto industry, providing data insights and research.
Mintable
An NFT marketplace where users can create, buy, and sell digital items.
MugglePay
An SDK that allows for merchants to accept crypto payments.
OKEx
A secure crypto exchange that makes it easy to buy, sell and trade cryptocurrencies.
OpenNodes
A digital nexus for key stakeholders in Singapore to drive wider blockchain adoption and foster innovation.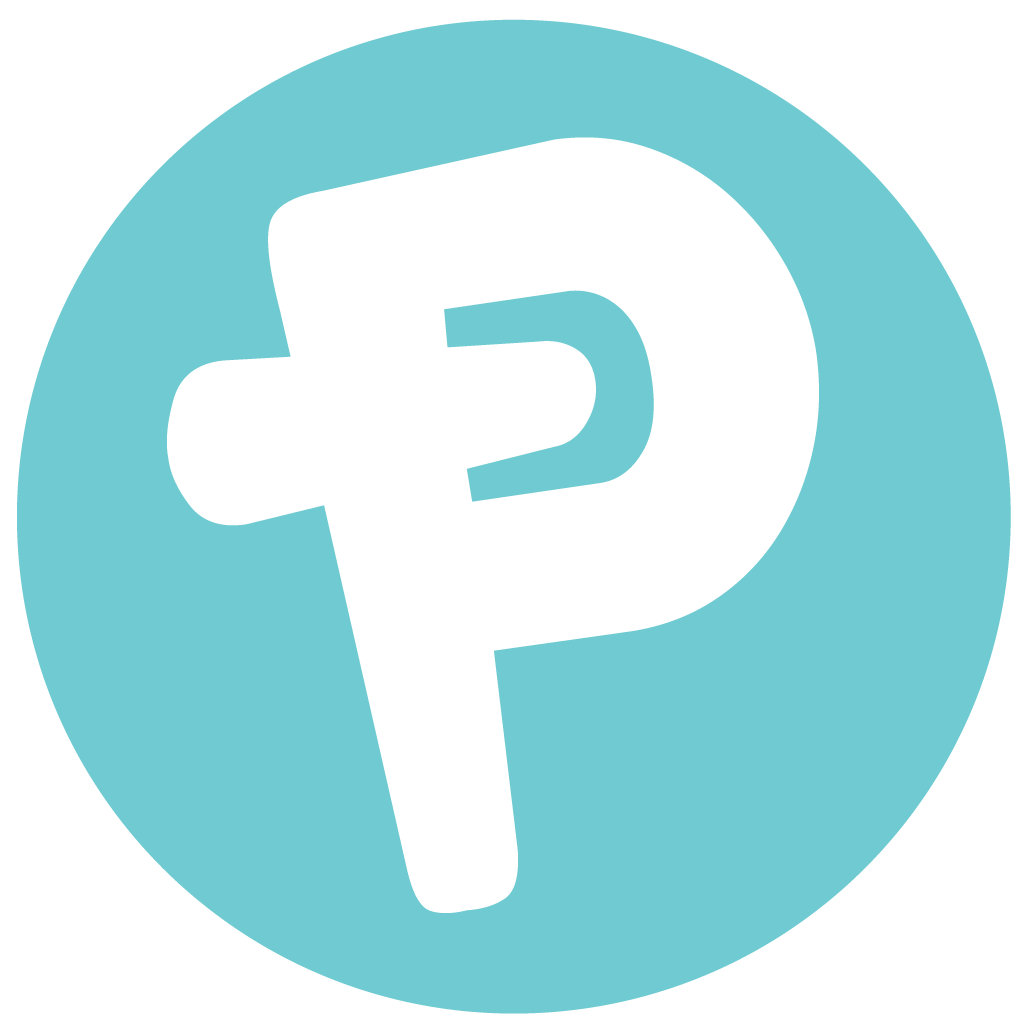 Pele Network
A decentralised media ecosystem aimed at taking the power back for creators.
QuantStamp
A trusted leader in blockchain security, delivering end-to-end blockchain solutions for the world's largest companies.
RoboUniCats
A MMORPG that integrates with the Zilliqa blockchain through the creation of ZRC-1 NFTs as in-game characters and items.
ShardPool
Shardpool built a Zilliqa mining pool with dual mining features and staking services
SRTM
STREET MONEY is a cryptocurrency lives on Zilliqa blockchain
SwapSwop
An instant anonymous crypto exchange with a high level of security, which guarantees the safety of your assets and quick exchange for the desired cryptocurrency.
Token Traxx
NFT platform, built by musicians for the music community. It provides you with a whole new way to create, curate and collect music.
Torus
An open-source key management system that is simple, secure and non-custodial.
Tribe
A product-focused accelerator aimed at finding great companies with innovative blockchain use cases.
Unblock Analysis
Unblock uses real time KYC to enable easy compliance and deep insights into every transaction, helping users make more-informed decisions.
Upbit
A South Korean cryptocurrency exchange that allows for trading of various altcoins and Bitcoin.
Viewblock
An early ecosystem grantee which built Zilliqa's blockchain explorer.
Xanpool
An internationally compliant fiat-gateway software solution for exchanges, wallets, and other cryptocurrency businesses.
ZenGo
A crypto wallet that allows its users to send crypto freely with no maximum or minimum amounts and no extra fees. ZenGo is a keyless crypto wallet, using facial biometrics to secure the wallet.
ZilChess
A decentralised chess platform running on the Zilliqa blockchain.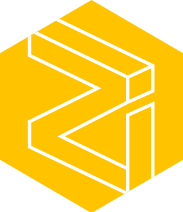 ZilHive
ZILHive is Zilliqa's ecosystem growth arm committed in supporting the growth of all projects built on Zilliqa.
Zilliqa Capital
An investment vehicle that invests in next-generation blockchain solutions built on Zilliqa.
Zilon
A payment service that allows merchants and users to accept ZIL as a payment.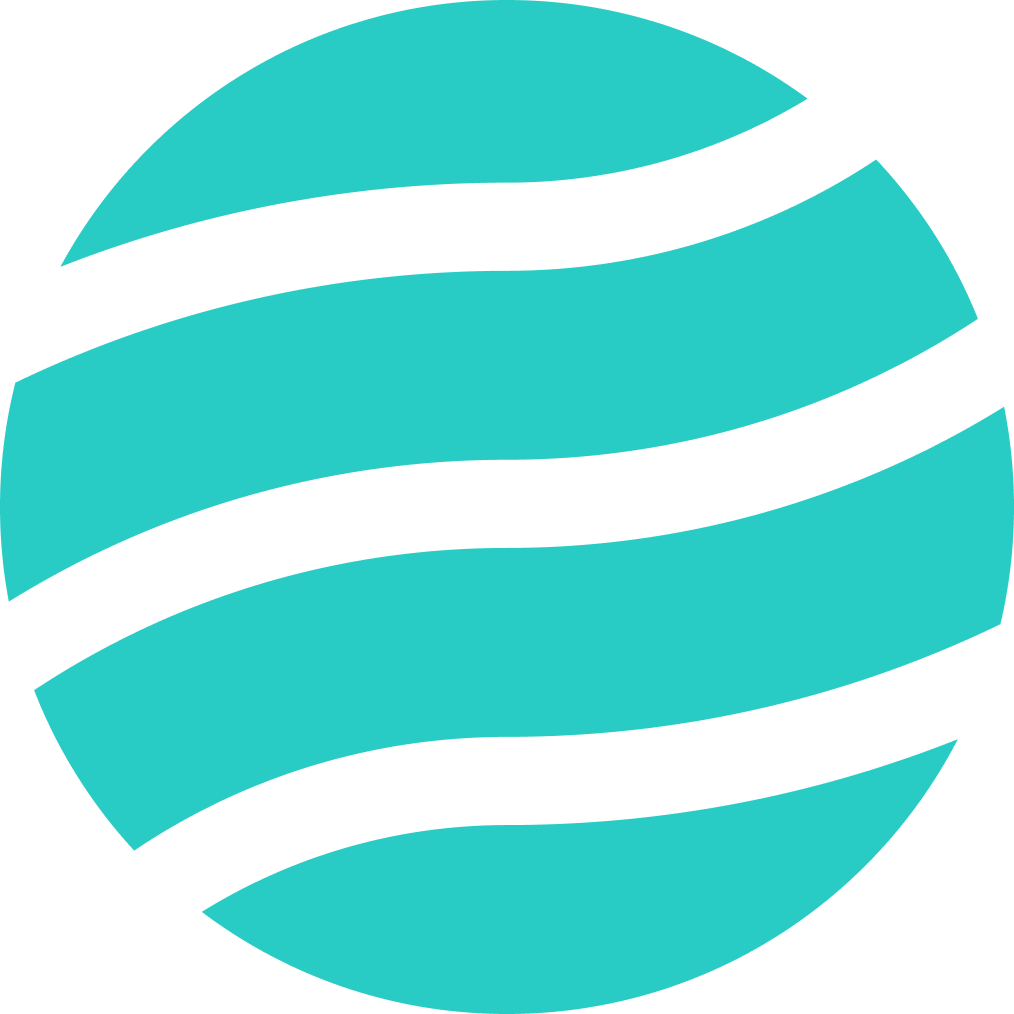 ZILStream
ZILStream provides data for ZRC-2 ecosystem tokens and your ZRC-2 portfolio.
ZILWatch
A smart dashboard for you to track prices of ZRC-2 tokens.
Access
A decentralised app that provides NFT-based solutions for events and ticketing.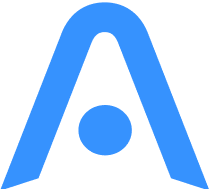 Atomic Wallet
A secure cryptocurrency wallet that allows users to buy and exchange crypto for USD with credit cards in seconds.

Bitfinex
The longest running and most liquid major cryptocurrency exchange.
BlockBorg
Community members want to visualize the growth of Zilliqa. DApps need to measure and track their progress. BlockBorg helps by providing accessible on-chain analytics.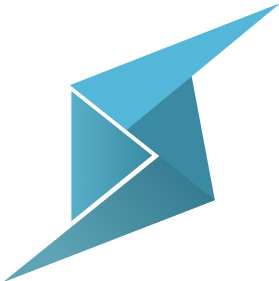 Bolt
A decentralised content platform that aims to democratise the chain between content producers and users.
Carbon
Carbon has a basket of dApps built in the Zilliqa ecosystem including Privacy solutions and wallets
wallet
dapp
defi
tools
staking
Chainlink
The most widely-used open-source oracle network that powers universally connected smart contracts.
CloPool
A mining pool which enables users to mine both CLO and ZIL tokens.
CommX
A blockchain startup focused on tokenising physical assets for trade on the blockchain.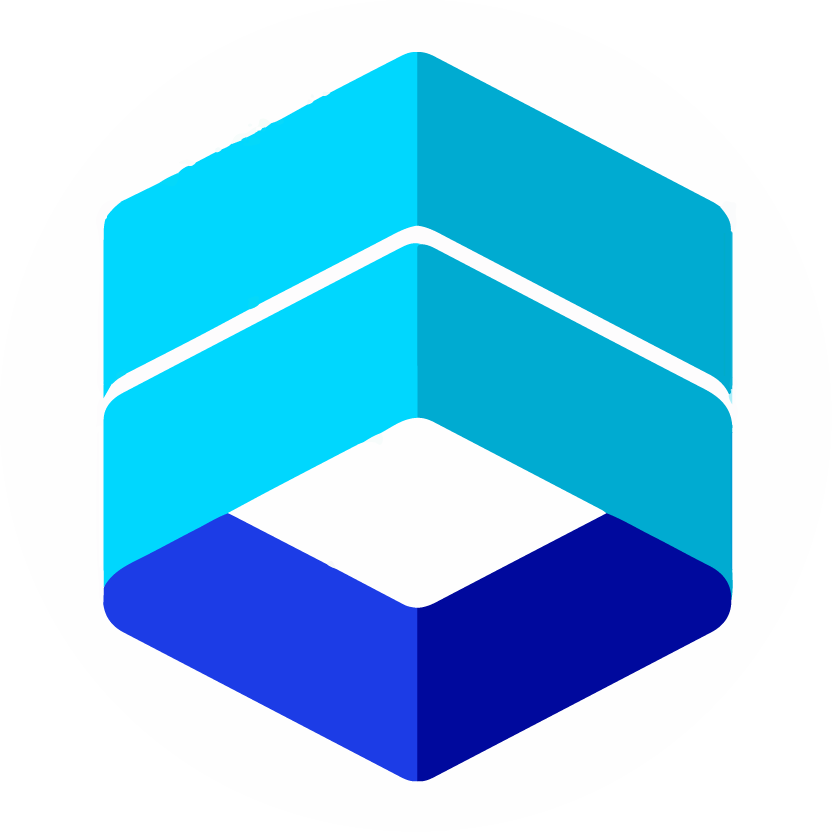 Crypto APIs
An infrastructure layer that radically simplifies the development of any blockchain and crypto-related applications.
Dapp Pocket
A wallet that integrates with DeFi protocols which enables the use of over 2000+ dApps, helping users manage their DeFi portfolio with ease.
Depos
The first USD-pegged stablecoin that is fully collaterised by digital assets, provides instantly redeemable collateral and incentivises distributors with interest rate.

Duck
The first hard cap bonding curve art collection on Zilliqa with a max supply of 8192.
Everstake
A staking service platform that allows you to stake ZIL.
Flipside Crypto
Provides business intelligence to crypto organisations.
Genesis
Helix Technologies
A developer tool that enables setup of an ETL pipeline in Google Cloud Platform. It aims to integrate Zilliqa's blockchain data into Google BigQuery database.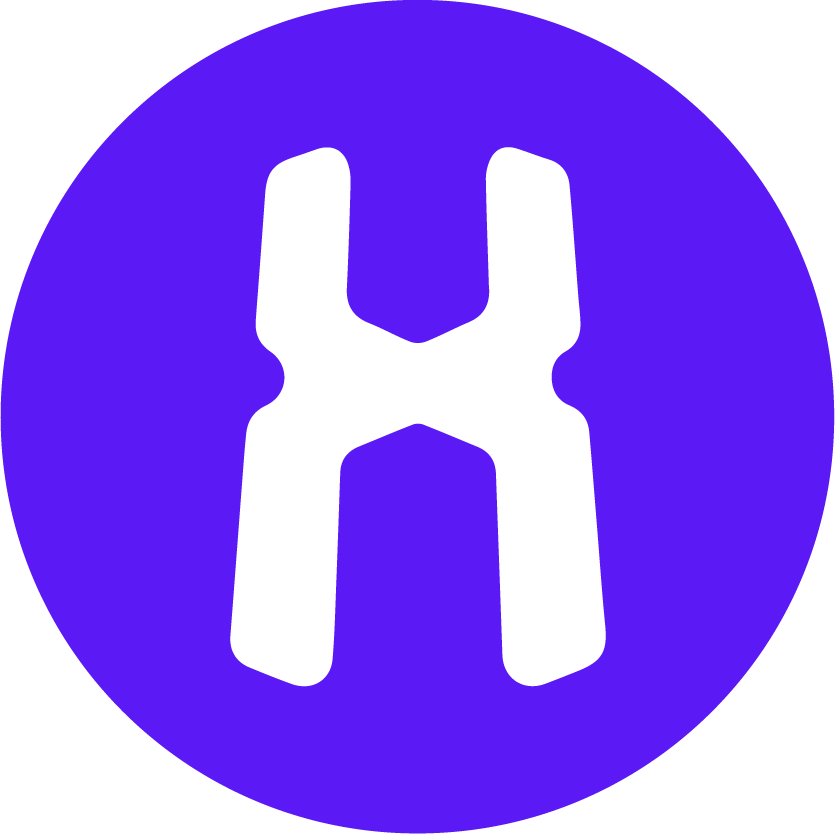 Human Protocol
Human Protocol is integrating Zilliqa into its protocol which aims to reshape the way humans and machines collaborate
HydraX
End-to-end marketplace solutions forr exchanges, OTC venues, brokers, dealers, bullion and trading companies.
Infinito Wallet
The easiest and safest way to buy, invest, trade, store and earn crypto.
KuCoin
An advanced and secure cryptocurrency exchange platform for users to buy and trade cryptocurrencies.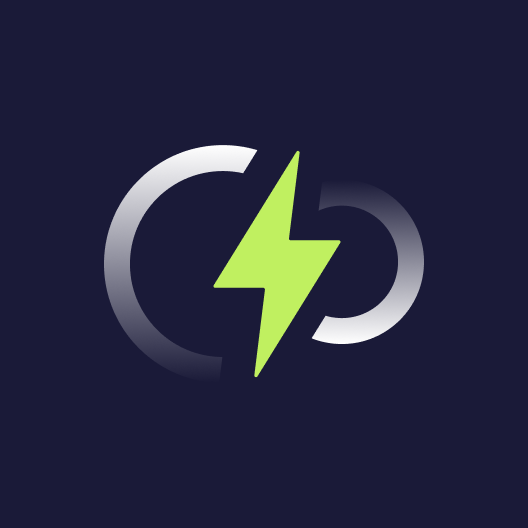 LetsExchange
Instant KYC-free crypto exchange that supports ZIL and 350+ more coins
Magic
A secure, extensible passwordless authentication that's built to scale. Developers can integrate with the Zilliqa blockchain through Magic's extension NPM package.
Messi
Brings together artists to contribute and showcase their creative works, designs and ideas.
Moonlet
A non-custodial crypto wallet that allows users to manage, stake and spend crypto assets.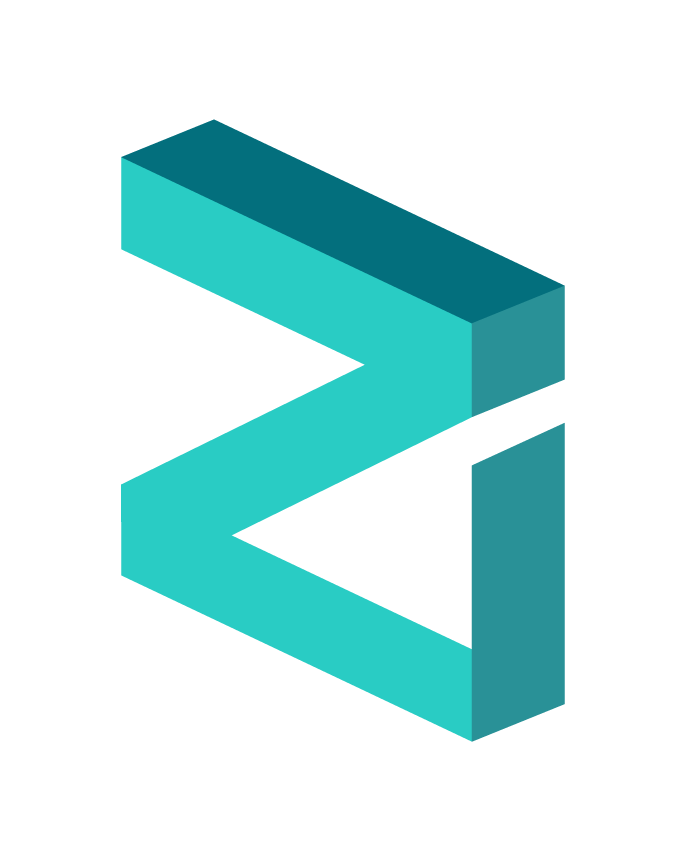 Multi-sig wallet
Multisig wallet backed by a Scilla contract
Okimoto
Okimoto the most advanced decentralised non-fungible token exchange on the Zilliqa blockchain.
Ownbit Wallet
A multi-sig and cold wallet that supports ZIL.
Pillar Protocol
Protocol for collateral-backed stablecoin soft pegged to USD on Zilliqa.
RedChillies
Fuels the gaming platform on Zilliqa's blockchain. It is used for smart contracts on web based games and hosting real game events for betting.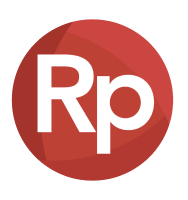 RupiahToken
The most adopted Indonesian Rupiah stablecoin run on Ethereum and Binance Smart Chains, allowing for users to trade IDR Tokens on crypto exchanges.
Singapore Blockchain Association
A leading trade association that seeks to empower its members to leverage blockchain and scalable technologies for growth.
Staking Rewards
A data provider for staking and crypto-growth tool.
SwapZone
A crypto exchange aggregator that allows users to swap cryptocurrencies including Zilliqa at the best rates.
TokoCrypto
An Indonesian crypto exchange for learning, buying, selling and investing in crypto safely.
Transak
A crypto onboarding platform for users to transact between fiat and crypto assets easily with just a bank transfer.
Trust Wallet
A secure software wallet that allows its users to store their BEP2, ERC20 and ERC721 tokens.
Unicutes
A verifiable random number generated digital art collection with a limited supply of 9999.
Uphold Wallet
A multi-asset trading platform and wallet that enables trading and swapping of anything from US equities to precious metals to cryptocurrencies.
WAFU
The official account for $Wafu Token. Buy, Sell, Trade and Auction Waifu Trading Cards

XCAD Network
A platform harnessing the value of content consumers via tokenisation, via which viewers earn rewards used for fan governance.
Zeydra
A matchmaking platform using crypto interactions.
ZilChill
Decentralizing the Gaming Industry on Zilliqa
ZilLab Explorer
ZilLab Explorer is a Blockchain Explorer and Analytics Platform for Zilliqa.
Zilliqa Duel
A gaming application.
Zilottery
A lottery allowing for unsophisticated players to place bets by sending $ZIL directly to a smart contract, driven by a monitor service that calls the draw function once the lottery is full, thereby acting as an oracle for the required randomness.
Zilsurvey
Help researchers by sharing your opinion. Getting solid feedback is critical for building a good product, help developers by filling in surveys.

Zolar
Home to The Bear Market and Metazoa NFTs.
nft
gaming
metaverse
dao
dapp
staking
web3
api
app